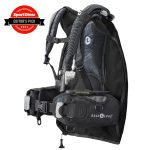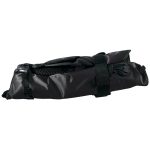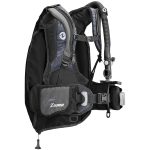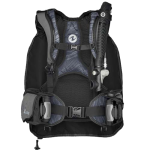 AQUA LUNG Zuma
$752.50
The fun, travel-friendly Zuma will find favor with those divers who are tired of paying excess baggage fees. This ultra-light, weight-integrated, back inflation BC has everything you need, yet lacks weight and bulk. Once you lift it, you'll feel for yourself that a size ML/LG weighs less than 2.2kg (4.75 lbs), with the airway and weight pockets included!
Zuma BCD Sizing Chart
| Size | Height | Weight | Waist Range (in) | Over the Shoulder (in) |
| --- | --- | --- | --- | --- |
| XXS/XS | 4'8 - 5'5 | 90 - 125 | 26 - 43 | 32 - 44 |
| SM/M | 5'2 - 5'10 | 120 - 165 | 28 - 45 | 36 - 48 |
| ML/L | 5'10 - 6'2 | 160 - 210 | 33 - 50 | 39 - 51 |
| XL/XXL | 6'2 - 6'5 | 195 - 270 | 39 - 56 | 42 - 54 |
Features
Extremely lightweight to help eliminate those dreaded excess baggage fees. A size ML/LG weighs less than 2.2kg (4.75 lbs).
Great packability – flat or rolled. The ZUMA fits nicely, along with the rest of your dive kit into the Aqua Lung Departure carry-on bag
Innovative tank support system eliminates the need for a hard pack. The tank band has been lowered to integrate with the waistband. A valve strap pulls the top of the cylinder in towards your center of gravity. This relieves the shoulders and transfers the load to the hips. The bottom line is proper fit, comfort and stability. Be sure to try one on with a cylinder.
SureLock II Mechanical Weight Release System (patented) – provides a safe, single-pull release. Inserting weight is as simple as insert and "click". With SureLock, your weights are secure in the BC. Once engaged, the only way to release the weight is to pull on the handle.
Only 4 sizes are all that's needed to cover from XXS to XXL
A bladder retraction system is used to pull in the sides of the bladder during deflation. This keeps unit streamlined and reduces drag.
An adjustable chest strap can be raised or lowered on a rail system. Set it for your personal comfort
Proprietary flat valves mean are streamlined, eliminating drag
The fold-down, easy-access pocket is perfect for a small flashlight or a fish I.D. slate
Features 4 D-rings to attach all of your accessories.
Lower right pull dump is perfect for head first descents or cruising on a horizontal plane.
Sculpted padded shoulders for comfort
Padded spine and lumbar support for comfort and stability
Specification
Optional non-ditch weight pockets that mount on the tank band, p/n 427085, can be purchased separately.
Other options include the Airsource, Squeeze lock knife and reflector kit
Knife attachment points are found on the left lobe which will accommodate many of the Aqua Lung knives. This location provides easy access to the knife.
Right shoulder pull dump provides an additional dumping option.
Rolled neck collar prevents abrasion on the neck
Colors: Midnight/Black
LIMITED LIFETIME WARRANTY
All warranty transactions must be accompanied by proof of original purchase from an Authorized Aqua Lung Dealer or Distributor.
Be sure to save your sales receipt, and present it whenever returning your BC for warranty service.
Warranty coverage on buoyancy compensators covers the product throughout its useful life, subject to the conditions listed below and utilizes a pro-rated replacement policy.
Aqua Lung warrants to the original purchaser for the useful life of the product, from the date of purchase, that the product will be free from defects in materials and workmanship, provided that it receives normal use, proper care and prescribed dealer service subject to the limitations listed below. The Limited Lifetime Warranty is extended only to the original purchaser for purchases made from an Authorized Aqua Lung Dealer or Distributor and is not transferable. This warranty is limited to repair or replacement only at the discretion of Aqua Lung.
| | |
| --- | --- |
| Weld/Seam Leaks: (*Qualifying Service Records Required) | 5-Year Limited Warranty |
| Zuma and Passport BC's | 2-Year Limited Warranty |
| Hardware (Buckles, Zippers, D-Rings, etc.) | 2-Year Limited Warranty |
| AQ Wave and Pro BCD | Rental BCD Not Included |