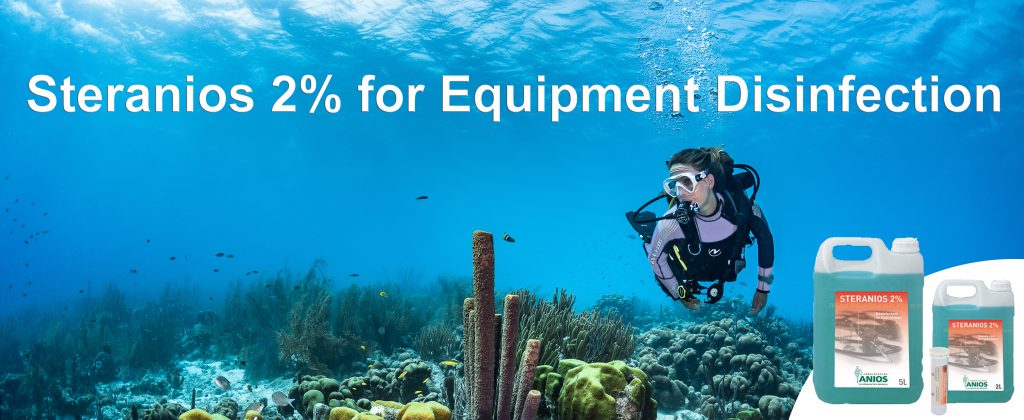 With the current situation concerning COVID-19 and in compliance with the government's stringent call to control the outbreak, some of our employees are now working from home. We encourage everyone to stay safe and contribute fighting the virus by means of social distancing and remain at home as much as you could unless the authorities say otherwise.
Now is the time for us to take big picture and prioritise others especially those vulnerable citizens who need to be protected. Lot of you are thinking about strict hygiene and safety protocols on how to prevent the virus. We are more concern on your health and safety so proper disinfection of certain scuba diving equipment is important, in particular regulators.
COVID-19 (Coronavirus) is a virus and today there is no product to disinfect our equipment. Tests are currently being carried out by health authorities. Only agents based on ethanol, hydrogen peroxide or sodium hypochlorite appear to be effective against corona viruses. None of these products have been tested on the materials used to manufacture our products.
The product we recommend is Steranios 2% from ANIOS laboratories. You can order it under the reference 382062 and also find it on the internet.
This ready-to-use product allows total cold disinfection by soaking. It is active in 20 minutes. It is bactericidal, fungicidal, sporicidal, viricidal, active on HIV 1, HBV 1, Herpes-Virus and active on BK. It is composed of a 2% glutaraldehyde solution that is synergized and stabilized at neutral pH.
These microbiological properties are:
– Bactericide: EN 1040, EN 14561.
– Mycobactericide: EN 14348, prEN 14563.
– Fungicide: EN 1275, EN 13624, EN 14476.
– Active on HIV-1, Herpesvirus and BVDV (HCV model virus).
– Sporicide: NF T 72-230, T 72-301.
As a prevention you can use this product by referring to the Sanios Laboratories recommendations of use on the disinfection process. This product is an antibacterial used for the disinfection of surgical, medical and endoscopy materials. It has been tested and does not affect the characteristics of our components such as exhalation valves and membranes. It has also been recognized and validated by the French National Navy for the disinfection of this diving equipment.
This sudden situation won't last forever and soon will pass. With much-needed support we will emerge from this stronger and we can continue making moments with our scuba diving buddies.
The AWDS team remains at your entire disposal for any further information.